Movement Church is led by Pastor(s) Dre + Shawn Burgs, who are supported by an incredible team of some of the most gifted, creative, winsome and hard-working people around.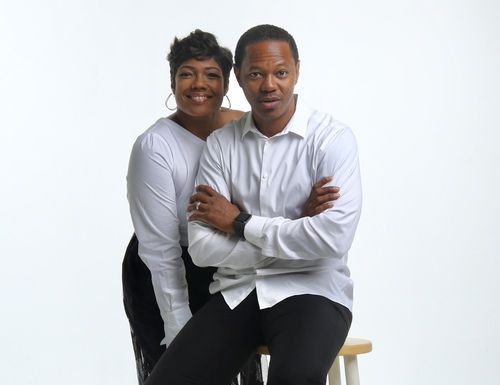 Visionary Architect / Lead Pastor
Pastor Dre Burgs is the Visionary Architect + Lead Pastor of Movement Church Network. He has the overall responsibility for directional leadership. His role includes vision, strategic initiatives, and preaching. Dre completed his Master of Arts in (Biblical and Theological Studies) at Western Seminary, in Portland OR and is pursing the Doctor of Education in Christian Leadership at Liberty University.
Directional Leader / Pastor
Pastor Shawn Burgs heads our operations team. She oversees the management of marketplace facilities. As a corporate trainer anda certified executive leadership coach, Shawn implements systems and structures, create key leadership development trainings and workshops. She completed her Masters in Christian Studies from Criswell College and is pursing the Doctor of Ministry at Lipscomb University.
Our strategic team provides organizational support and oversight to the mobilization of Movement Church. They work closely with our Directional Leaders to develop and drive unified goals and objectives that align with Movement Church's mission and vision.
Directional Lead Administrator
Our Hub Pastors oversee the weekly operations of our Sunday Service and Movement City Groups. Their shared heart and spirit for Jesus, people, and our church movement actively serve and steward the building of our church movement - Movement Church.